10 Amazing Uses for Apple Cider Vinegar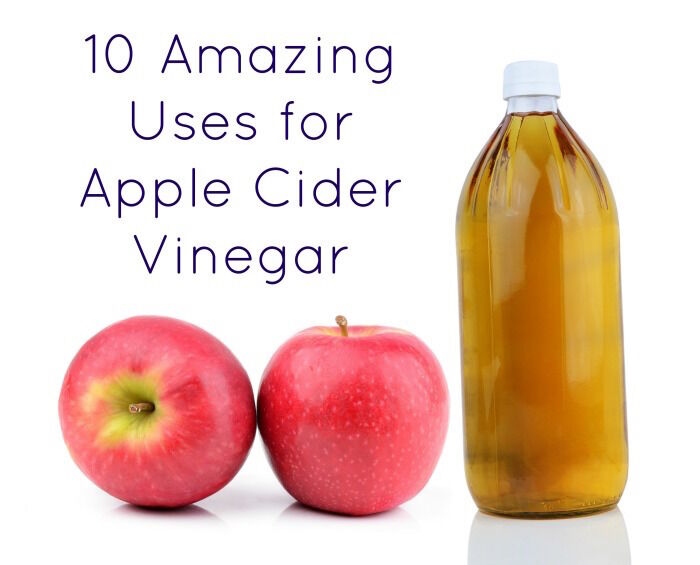 Have you ever tried apple cider vinegar? I absolutely love the stuff and have a huge bottle in my refrigerator. I can actually drink it straight from the bottle (though I prefer to add it to other things). There are many health benefits of apple cider vinegar:
it can kill bacteria, lower blood sugar levels, lower cholesterol, and aid in weight loss. And as I was doing research the other day, I realize there are so many applications for apple cider vinegar besides just drinking it straight.
I'm so excited to try some of these! Here are 10 amazing uses for apple cider vinegar . . .
Now I just have to figure out which one I want to try first.
1-Homemade Cleaner
Save orange peels and put them into a mason jar with apple cider vinegar for 10 days (turn over to mix regularly). After that time frame, filter the liquid into a spray bottle to use for cleaning.