Get an Intense Burn With This 8-Minute Yoga Sequence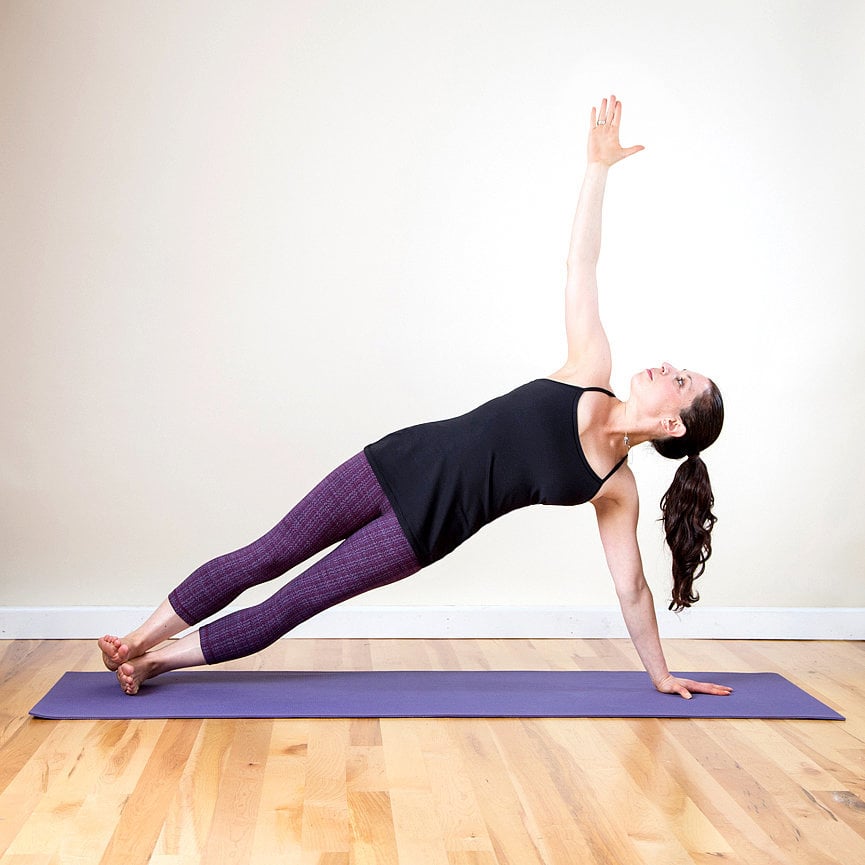 These yoga poses are not for wusses! Get ready to feel the burn instantly with this eight-minute sequence. It's designed to burn every major part of your body, including the arms, core, and legs. Slip on your capris, unroll your mat, and you'll definitely be feeling this one tomorrow.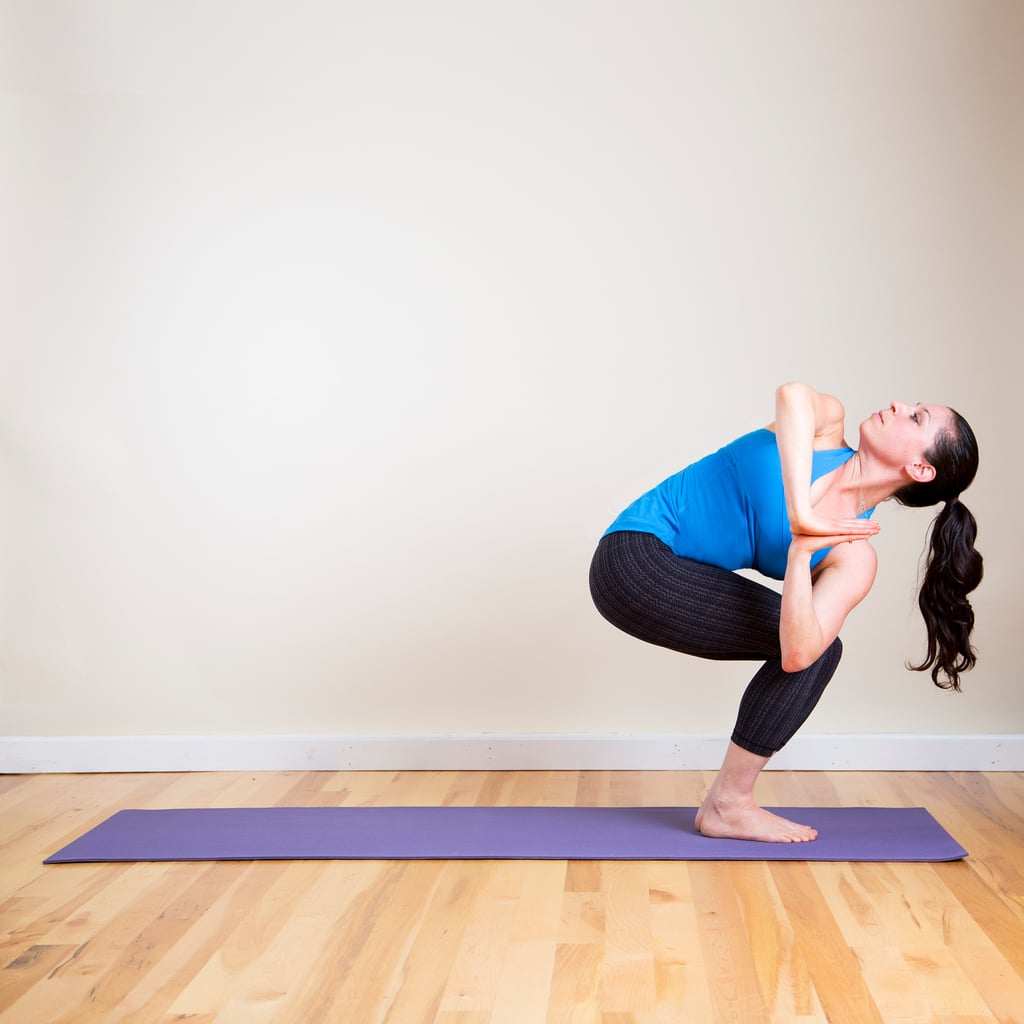 What muscles will burn: quads, hamstrings, glutes, and upper back
Stand with your feet together. Inhale to bend your knees and lower your hips as you raise your arms overhead, coming into Fierce Pose.
Exhale to cross your right elbow over to your outer left knee. Press your palms together and actively push your bottom elbow against your thigh to lift and rotate your chest up, increasing the twist. Pull your right hip back slightly, making sure both knees are parallel.
Stay for five breaths (about 30 seconds) in Side Fierce, then inhale as you press into your feet and lift your torso, rising back into Fierce pose. Exhale to cross your left elbow over your right outer knee, holding for another five breaths on this side.
Rise back up to stand.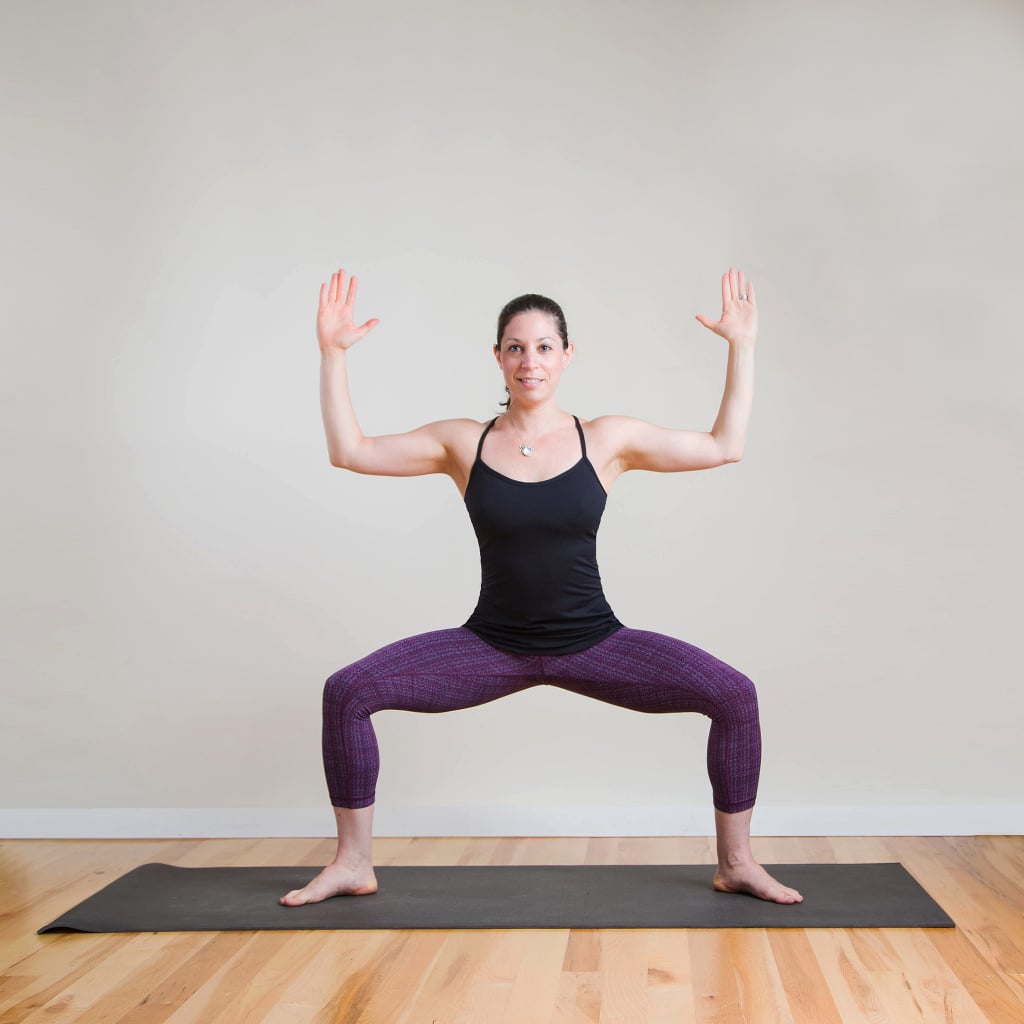 What muscles will burn: quads, hamstrings, and glutes
Step open to the right, opening your legs about three feet apart. Turn your heels in.
Bend your knees coming into a wide squat until your thighs are parallel to the ground. Your knees should be directly over your ankles, so adjust your feet if you need to.
When you're ready, lift your arms up, bending your elbows so they are at 90-degree angles, and open your palms away from you.
Hold here for five deep breaths. Then step back to the front of the mat.